Make Music Vermont Celebration in Bennington
June 21, 2019 @ 12:00 pm

-

1:00 pm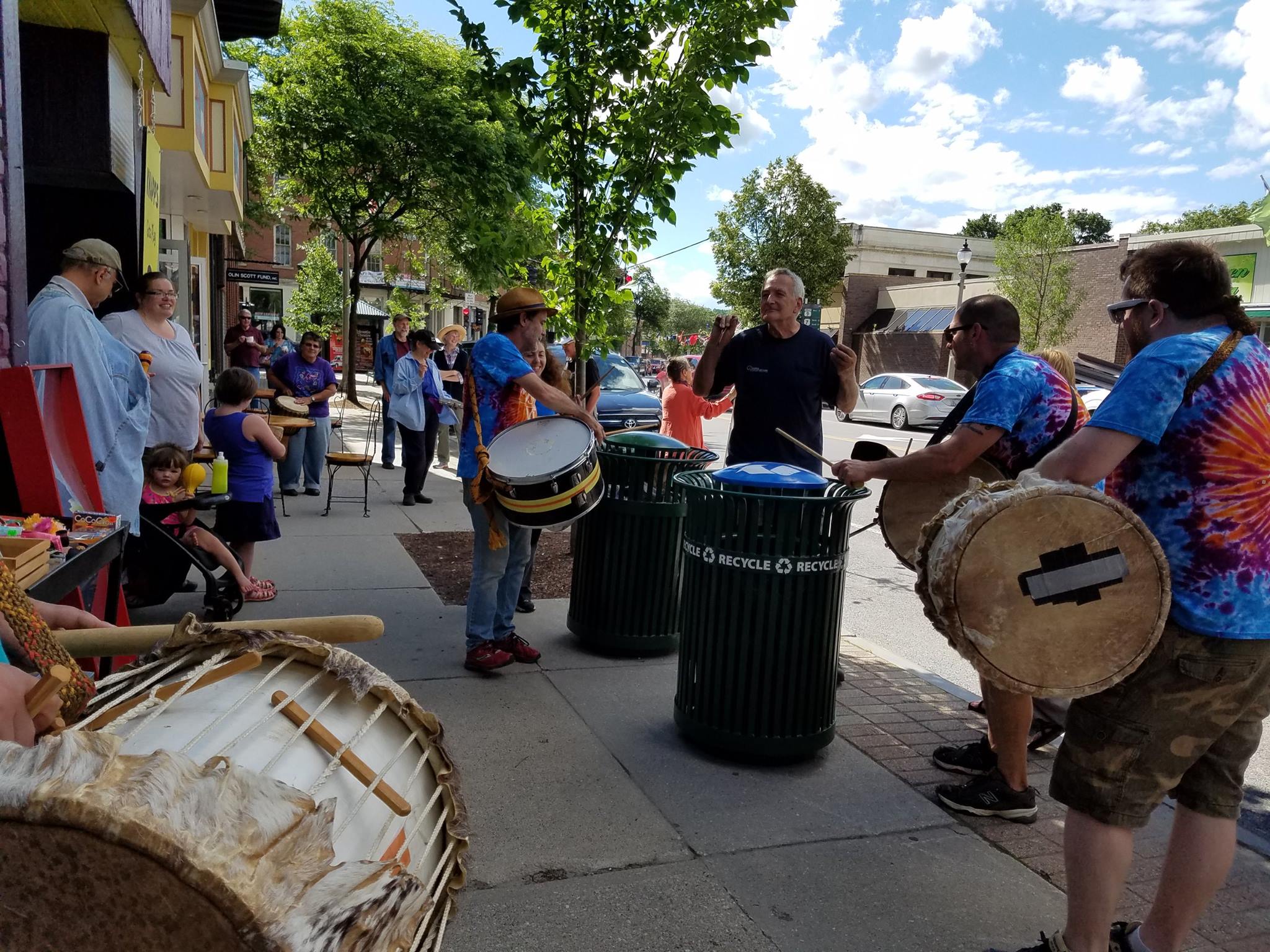 The Vermont Arts Exchange (VAE) will take to the streets Friday, June 21st at noon for Make Music Vermont. Look for the painted VAE Art Bus in the Walmart parking lot as we gather to make music and take to the shoppers, parade style! Just show up and bring your voice or instruments. Later that day, join folks at the St. Peter's Episcopal Church at 200 Pleasant Street in Bennington.
from 7-10pm for an open session with area musicians.
Make Music Vermont brings music makers of all ages and experience out to the sidewalks, parks, porches and public places all across the state on June 21stfor a free celebration of music-making that takes place on the same day in more than 120 countries and 1,000 cities across the globe. In years past VAE has taken to the sidewalks of Main Street but this year we hit the aisles of Walmart and Price Chopper and bring our music making to the shoppers.
Anyone can take part in Make Music Vermont. All day long, anyone lucky enough to be in Vermont can join in to make music or enjoy being surrounded by it. It's the first day of summer and the longest day of the year, why not spend it making music?
"Just envisioning a day like this makes me smile! What a beautiful way to bring people together. It's just what our world needs more of! "— Sally Ober, Town Clerk, Lincoln, VT.
Make Music Vermont is coordinated by Big Heavy World, Vermont's independent, volunteer-run music office, uniting musicians across the state, building resources that help our music community help itself, and celebrating the diversity and talent of Vermont-made music. Learn more about 'Big Heavy' at bigheavyworld.com, and get in touch if you'd like to help us coordinate the annual Make Music Vermont Festival. Learn more about international Make Music Day at http://makemusicday.org. For more information about Vermont Arts Exchange, go to www.vtartxchange.org or call Matthew at 802-442-5549.
Make Music Day in Vermont is supported in part by an award from the National Endowment for the Arts and sponsored by: Calamity & Crowe's Trading Post, Front Porch Forum,The University of Vermont Office of the Vice President of Research and Vermont Public Radio.